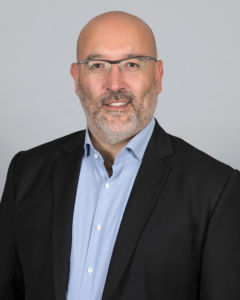 Amir M. Kheradmand
Corporate Affairs and
Commercial Director
Amir is the Corporate Affairs and Commercial Director of Hydro Operation International Ltd., a board member, and the Secretary of the Board.
Amir is a qualified lawyer in Canada and France with over 15 years of legal and commercial experience in infrastructures, construction, mining and hydropower projects in Africa, Europe and North-America.
He started his legal career in international law firms in Paris (Norton Rose Fulbright LLP and Ashurst LLP) before becoming Head of Legal Department at KCC, a mining company in the DRC, subsidiary of Glencore, where he was the Lead Negotiator on the FRIPT Project. He also worked with Bouygues Construction Group to develop PPP Projects in North-America. Amir has extensive experience in African countries where he lived and extensively advised on construction, mining, and hydropower Projects mainly in the DRC, Liberia, Cameroon, Rwanda and the Republic of Congo. Amir has also founded and managed several real-estate commercial companies.
Prior to joining Hydro Operation International Ltd., Amir was the Regional Commercial Legal Manager North-America and EMEA at Rio Tinto based in Montreal (Canada). Passionate about history, human culture and relationship between communities, Amir brings a commercial mindset, a multidisciplinary approach and experience combined with a strong legal background. He is fluent in English, French, Spanish and Farsi.