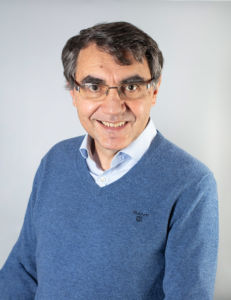 Laurent Mouvet
Chairman, Managing Director
Laurent Mouvet is co-founder of Hydro Operation International Ltd. He is the Chairman of the Board of Directors and the Managing Director.
Laurent is a highly experienced leader and a Dam Expert accredited by the Swiss Government. He brings 35 years of professional experience as Civil Engineer, of which more than 25 in the fields of dams, hydraulic works and hydropower. Laurent has a strong passion for energy and has been involved as project manager or expert in numerous projects in Europe, Asia, the Middle East, Africa and Southern America.
Prior to founding HOI in 2014, Laurent was CEO of Stucky Ltd. a renowned Swiss engineering company working worldwide in the fields of hydropower and dams.
Since 2016, Laurent is chairman of the Swiss Committee on Dams and represents Switzerland at the International Commission of Large Dams. He is also Senior Lecturer for dams and appurtenant structures at the Swiss Federal Institute of Technology in Lausanne (EPFL). He's also acting as keynote speaker or session chairman at many international conferences and events on hydropower, water resource management and dams.
Laurent has also been active as an independent expert for project reviews and participates in International Panels of Experts as a specialist for dams, hydraulics and hydropower. Fluent in English, French, German and Spanish, Laurent is the author of several publications.